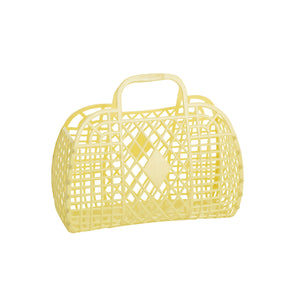 Do you remember wearing jellies?  Well they are back but in a bag.  
All Sun Jellies bags are made from a 
100% recyclable, vegan LDPE and are super easy to clean - simply wipe over with a damp cloth or rinse out with water. We carry them in an assortment of sizes and colors.